Statement on Privacy & Policy and Data Protection
At Morocco Service Tours Privacy & Policy, we place the highest importance on the protection of your personal information by employing responsible measures.
We are committed to upholding the privacy and confidentiality of your personal data. Given that we gather information from our website, it is vital for us to ensure that you have a clear understanding of how we collect and utilize this data. This section offers a concise summary of our policies and practices regarding the collection of personal information.
Personal Information Collection
Privacy & Policy .Info entrepreneurs ensures that any collection of personal information occurs solely with your explicit consent. This consent can be provided through a form available on our website, an email you send us, or a telephone conversation. We do not employ any automated methods to gather information.
Use of your Personal Information
The personal information we collect at Morocco Service Tours is solely utilized by our staff in accordance with the purposes stated during the collection process, or for purposes that align with those stated. We do not disclose your information to any third parties.
As previously mentioned, your personal information is used to effectively process your requests and provide you with the necessary access-related information. Additionally, any voluntarily provided information assists us in enhancing your browsing experience on our website. This information may be utilized in the future to incorporate personalized elements into our site or to tailor its content based on user interests.
If you have granted us permission, we may employ your personal information to send you newsletters, with the aim of delivering the best possible service.
At all times, the sender of an email originating from Morocco Service Tours can be easily identified and contacted via email or phone.
Sharing your Personal Information
At Morocco Service Tours Privacy & Policy, we uphold a strict policy that ensures your personal information will never be shared with any individuals or organizations without your explicit consent, unless mandated by law. This policy applies to public organizations, corporations, and individuals. We do not engage in the sale, communication, or disclosure of your information to any mailing lists. However, if you specifically request it, we can add your address to a Morocco Service Tours or list server. In such cases, you retain the right to request the removal of your name from these lists at any time.
The only circumstances under which we may deviate from this policy is if we are legally compelled to do so by law or by a court order. In situations where government agencies require or request your information, we will comply accordingly.
Embedded content from other websites
Articles on this site may include embedded content (e.g. videos, images, articles, etc.). Embedded content from other websites behaves in the exact same way as if the visitor has visited the other website.
These websites may collect data about you, use cookies, embed additional third-party tracking, and monitor your interaction with that embedded content, including tracking your interaction with the embedded content if you have an account and are logged in to that website.
Cookies
To enhance your browsing experience, we utilize a browser component known as a cookie, which helps identify your computer. Cookies are small data files that are stored on your hard drive when you visit websites, making it easier to navigate through the sites.
Please be aware that cookies do not allow us to access or retrieve your personal information from your computer. Instead, the information collected is used for statistical purposes, such as calculating the number of visitors and determining which pages are the most frequently visited.
a Privacy & Policy is If you prefer to be notified before accepting cookies, you can configure your browser to prompt you each time a website requests permission to save a cookie on your computer. Furthermore, you have the option to reject cookies by adjusting your browser settings accordingly.
Legal Protection
Privacy & Policy. All personal information you provide is safeguarded in accordance with the federal government's Privacy Act. This ensures that you have the right to be informed about the collection of your information, including the purpose for which it is collected. Additionally, you have the right to access the information you have provided. As per legal obligations, we are required to retain all personal information you provide for a minimum of two years to allow for reasonable access. After this period, your personal information will be securely destroyed.
Acces To your Personal information
You have the right to access, modify, or request the deletion of your personal information that we have collected at any time. If you wish to exercise these rights or if you have any questions or comments regarding our Privacy & Policy, please feel free to contact us.
Safety of Personal Information
At Morocco Service Tours Privacy & Policy, we handle the storage of your personal information internally. We take stringent measures to ensure the confidentiality and security of your information.
To maintain the integrity of our website Privacy & Policy, Morocco Service Tours employs appropriate security measures, including the use of software to monitor network traffic. This software is designed to identify any unauthorized attempts to download, alter, or harm the site. It captures and records the IP address of the visiting computer, along with the date, time, and pages visited. We do not make any attempts to link these IP addresses to the identities of individuals visiting our site, unless there is a detected intrusion or disruption attempt.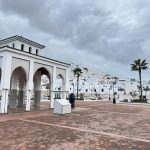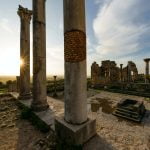 Transparent Privacy & Policy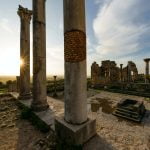 At Morocco Service Tours Privacy & Policy, we place the highest importance on the protection of your personal information.
Product Brand: Morocco Service Tours
Product In-Stock: InStock