From the Red City to the Sahara: 4 Days Morocco Travel from Marrakech."
Discover the breathtaking landscapes of Morocco on the 4 Days Morocco Travel From Marrakech to Merzouga, where you'll witness the stunning beauty of the High Atlas Mountains, visit UNESCO World Heritage Sites, explore traditional Berber villages, and experience a camel trek through the vast and awe-inspiring Sahara desert. With expert guides and comfortable accommodations, this 4 Days Morocco Travel From Marrakech to Merzouga journey promises to be an unforgettable adventure and one of the best tours from Marrakech to Merzouga in one of the most captivating countries in the world.
Embark on an exciting 4 Days Morocco Travel From Marrakech to Merzouga, where you'll immerse yourself in Morocco's rich cultural tapestry and spectacular natural beauties. Go through the picturesque High Atlas Mountains and see the sweeping panoramas of the Argan oil cooperative before seeing the renowned UNESCO Kasbah of Ait Ben Haddou and the famed Atlas Studios in Ouarzazate. Afterwards, journey into the enchanting Rose and Dades Valleys, marvel at the towering Todra Gorges, and experience the magnificence of the Merzouga desert with a camel walk and a guided 4 Days tour from Marrakech to Merzouga desert tour.
Day 1 : Marrakech to Dades Valley via Ait Ben Haddou, Ourazazate, Rose Valley
Our Marrakech Trip Itinerary includes a 4 days Sahara excursion! The first day will begin with a spectacular drive across the High Atlas Mountains, including a stop at the Tizi n'Tichka mountain pass for panoramic views. Afterwards you'll visit Ait Ben Haddou, Morocco's biggest Kasbah and a UNESCO World Heritage site, with its adobe dwellings and typical Berber culture. Following that, we'll go to Ouarzazate, famed as the "Hollywood of Africa" for its movie studios and notable film locations. The 4 Days Morocco Travel From Marrakech continues to Rose Valley, where you can learn about rose cultivation and fragrances. We'll finally arrive at Dades Valley, where you may unwind and check into your Riad.
Day 2 : From the Dades Valley through the Todra Gorges, Erfoud, and Merzouga
On day two of your 4 Days Tour from Marrakech to Merzouga, we'll enjoy the breathtaking scenery en route to the Rock Formation, popularly known as the monkey fingers, after breakfast. The Todra Gorges, a natural sanctuary next to a rock-climbing-friendly canyon, will be our next stop. At the Berber settlement of Touroug, you'll also learn about the irrigation system that was once used to irrigate the tree groves and visit a cooperative that makes traditional Berber clothing. We will finally reach Merzouga, where you can check into your lodging.
Day 3 : Camel Trekking and Desert Exploration
The third day of your 4 Days Morocco Travel tour from Marrakech provides the pinnacle of desert adventures and 4×4 Explorations. We'll go to the Mali-born Khamlia hamlet so you can learn about their history and take in some of their distinctive Gnawa music. Next on your 4 days Sahara Trip, after making an off-road journey to the black desert, we'll find the Mine of Mifis and take in the scenery of the entire desert. We'll keep traveling and stop to visit nomadic family who live in hand-crafted tents and eat pizza baked in the Berber culture. You'll also stop at a palm-tree oasis, ride a camel to your camp, and stop to take in the breathtaking sunset above the dunes. Enjoy traditional music and drumming after dinner as you sit by the fire under the stars.
Day 4 : Merzouga to the Draa Valley, then on to Ouarzazate and Marrakech
On day four, lets's Continue one of the Best 4 Days Morocco tours from Marrakech to Merzouga up early to see a magnificent sunrise before traveling to Rissani, where in this Cultural 4 Days Tour from Marrakech to Merzouga you can learn about the local way of life and ancient traditional souk. After that, as we go into the Draa Valley, we'll see Berber communities and their palm tree groves. Before traveling to Ouarzazate over the Anti-Atlas Mountains, take in the views of Morocco's longest river. Finally, after making fascinating stops along the road, we'll travel across the Atlas Mountains into Marrakech. After dropping you off at your lodging at the airport, our 4 days Morocco Travel From Marrakech journey will come to a close. Don't pass up this unique opportunity!
* Transportation both with A/C and Fuel
* Service of pickup and drop-off
*English/Spanish/ french speaking driver
* Medina's official guide
* Camel trip and overnight in the Desert Camp(per Person)
*Monument admission costs.
! Please note that the tour itinerary provided on our website is just a suggestion. We understand that every traveler has unique preferences and interests, so we are happy to work with you to create a custom itinerary tailored to your needs. Simply share your plans and ideas with us, and we will do our best to make it a reality. Contact us today to start planning your dream vacation in Morocco!
Perfect 4 Days Morocco Travel From Marrakech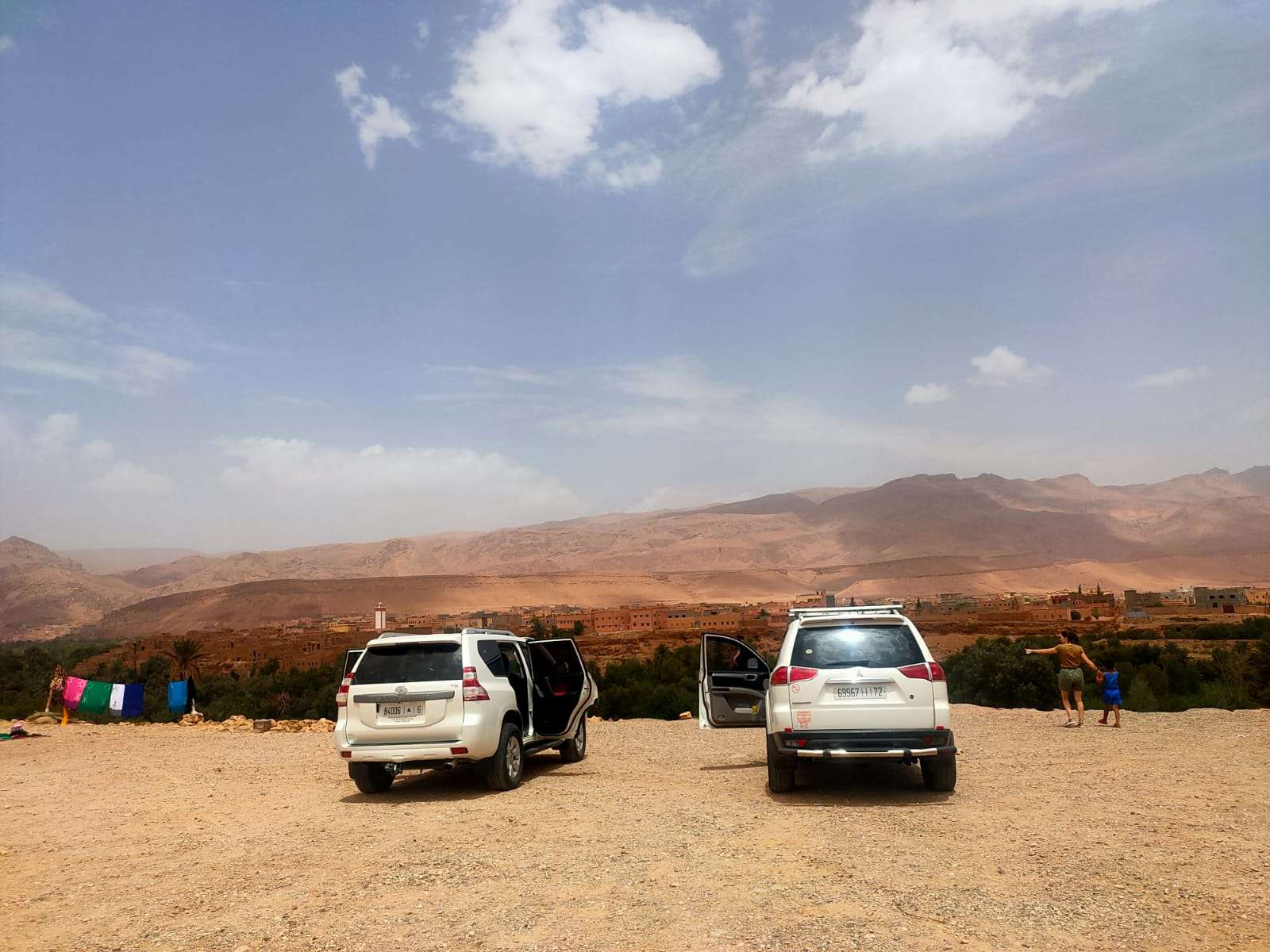 Embark on an exciting 4 Days Morocco Travel From Marrakech to Merzouga, where you'll immerse yourself in Morocco's rich cultural tapestry and spectacular natural beauties.
Product Brand: Morocco Service Tours
Product In-Stock: InStock