10 Days Desert Morocco Travel ,Through Imperial Cities, Desert Camps, Wonders
Experience the finest of Morocco on this 10 days Morocco Journey. Discover imperial cities, natural wonders, and an adventure in the desert. Experience a camel ride and a night in a desert camp while admiring the High Atlas Mountains. Our 10 Days Desert Morocco Travel is completely customisable to your preferences, allowing you to immerse yourself in Moroccan culture and sceneries.
Set out on an exciting 10 Days Desert Morocco Travel's top destinations with our Desert Sahara Tours. Discover the imperial capitals of Rabat, Meknes, Fes, and Marrakech, as well as the lovely northern cities of Asilah, Tangier, and Chefchaouen, from the bustling city of Casablanca. this Guided Tour also includes a Visit the beautiful Middle Atlas cities and take a desert tour that includes a camel ride and an overnight stay in a traditional camp. Visit Todra Gorges, Rose Valley, Skoura, Ouarzazate, and Ait Ben Haddou while traveling through the magnificent High Atlas Mountains. Our 10 Days Morocco Journey concludes in the coastal city of Essaouira, where you can unwind and enjoy the sun before returning home. Our customised schedule Tours guarantees a personalized experience based on your choices. Don't pass up this fantastic opportunity to learn about Morocco's rich culture, history, and landscapes.
Day 1 : Arrival in Casablanca and Tour of Rabat
In The First Day of Our 10 Days Desert Morocco Travel We will take you to some of the most prominent tourist attractions in Casablanca, a lively and economically significant coastal city. Among these is the magnificent Hassan II Mosque, created by renowned French architect Michel Pinseau to commemorate the 60th birthday of former Moroccan King Hassan II. We will also visit the historic Medina and Corniche, which are sure to captivate you, All in this 10 Days Morocco Journey.
Day 2 : Exploring Rabat and Travel to Tangier
Today, you'll continue your 10 Days Desert Morocco Travel in Rabat, Morocco's capital city. The spectacular Udayas Kasbah, the famous Hassan Tower, and the tombs of Moroccan King Mohammed V. Following that, you'll visit Imperial City of Tangier, a wonderful historic city in northern Morocco. Before spending the night in a Riad or hotel, also with our 10 Days Luxury private Tour you'll visit the Cave of Hercules, the Moroccan Art Museum, and the American Legation Museum.
Day 3 : Journey through the Rif Mountains to Chefchaouen
The Third Day of the 10 Days Desert Morocco Travel, you'll take a leisurely journey across the breathtaking Rif Mountains. You'll see the beautiful Akchour Waterfalls and the White Dove City of Tetouan. Soon you'll arrive in Chefchaouen, the Blue Pearl City, known for its blue and white buildings and walls. Before spending the night in a Riad, you'll see the town's historical sites, such as the Kasbah Museum and the Grand and Spanish Mosques.
Day 4 : Visit to Volubilis, Meknes, and Fes
Today, you'll go to Volubilis, an ancient Roman town with stunning Roman monuments like as the public plaza and ancient Roman court. Afterwards you'll go to Meknes, Morocco's largest imperial city, to visit its archaeological and tourism monuments, including the spectacular Bab Al-Mansour gate. Ultimately, the day will come to a conclusion in Fes, where you will spend the night in a Riad.
Day 5 : Guided Tour of Fes
This 10 days Morocco Journey includes a guided visit of Fes, Morocco's traditional industry capital and scientific center. In Fes, you'll see archaeological sites that demonstrate the existence of several civilizations, such as the Al-Qarawiyyin University, which was founded in 859 by Fatima Al-Fihri. You'll also visit the Chourara Tanneries, the Ceramic Cooperative, the Blue Gate, and the Marinid Toms, which are located on a hill overlooking Fes's old Medina. You'll spend the night in the same Riad after your tour.
Day 6 : Travel to Merzouga via Ifran, Cedar Forest, and Ziz Valley
Today, this Custom 10 Days Desert Morocco Travel allows you to take a scenic journey across the Middle Atlas Mountains, stopping in Ifran and Azrou to see the charming mountain town of Ifran and the spectacular Cedar Forest. You'll then go to the breathtaking Ziz Valley before landing at Erfoud. Ultimately, the day will come to a conclusion in Merzouga, where you will spend the night in a desert camp.
Day 7 : Explore Merzouga and Camel Trek
Today you will have the opportunity to visit Merzouga, a lovely desert town on the outskirts of the Sahara. You'll see the spectacular Erg Chebbi dunes and take a camel ride through the desert to watch the sunset. After that, you'll return to your desert camp for dinner and entertainment, which will include traditional music and dancing.
Eventually, you go on a camel walk to the camp, where you will enjoy the starry night with music around the campfire.
Day 8 : From Merzouga to Rissani, then to Todra Gorges and the Dades Valley.
Unleash your sense of adventure with our Desert activities,We'll get up early to witness the dawn over the dunes, then return to the riad by camel for breakfast and a shower. After that, we'll drive to Ouarzazate via the Todra Gorges, Tinghir, and the Dades Valley. You will be able to view the stunning vistas of the Atlas Mountains, as well as Berber communities and Kasbahs. Following that, we will travel to Ouarzazate, which is known as a gateway to the Sahara desert. You'll be spending the night in a riad. Embark on Sahara Desert tours in Morocco for an unforgettable adventure
Day 9 : Ouarzazate - Ait Ben Haddou - Marrakech
On this day, we will Explore Ait Ben Haddou on this 10 Days Luxury Private Tour, a UNESCO World Heritage Site that has served as a backdrop for many Hollywood films. After there, we'll continue on to Marrakech by traversing the High Atlas Mountains through the Tizi n'Tichka pass. also in this 10 Days Desert Morocco Travel You will get the opportunity to see Berber settlements and experience panoramic views of the Atlas Mountains. We'll arrive in Marrakech late in the afternoon, and you'll spend the night at a riad.
Day 10 : Discovering Marrakech /Essaouira to Casablanca or Marrakech

Today, you will have a day trip from Marrakech ,a full day to see the beautiful city of Marrakech, which is known as the "Red City". The famed Koutoubia Mosque, the Bahia Palace, the Saadian Tombs, and the Majorelle Gardens will all be visited. In the afternoon, you will visit the busy souks and the UNESCO World Heritage-listed Djemaa El Fna square. You will be exposed to local cuisine, traditional music, and street entertainers. You'll stay in the same riad for another night.
/
As we near the end of your 10 Days Desert Morocco Travel, we would like to inform you that on the last day, we will be providing you with transportation to the airport as a last service of Your Desert Tour. Our team will drive you to either the Casablanca or Marrakech airport, based on your preference. We understand the importance of punctuality, especially when it comes to catching flights, and so we will ensure that you arrive at the airport with ample time to spare. and Thank you for Choosing our Morocco Tours Agency.
* Transportation both with A/C and Fuel
* Service of pickup and drop-off
*English/Spanish/ french speaking driver
* Medina's official guide
* Camel trip and overnight in the Desert Camp(per Person)
*Monument admission costs.
! Please note that the tour itinerary provided on our website is just a suggestion. We understand that every traveler has unique preferences and interests, so we are happy to work with you to create a custom itinerary tailored to your needs. Simply share your plans and ideas with us, and we will do our best to make it a reality. Contact us today to start planning your dream vacation in Morocco!
Epic 10 Days Desert Morocco Travel - Morocco Service Tours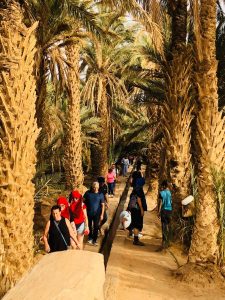 Experience the finest of Morocco on this 10 Days Desert Morocco Travel. Discover imperial cities, natural wonders, and an adventure in the Sahara Desert.
Product Brand: Morocco Service Tours
Product In-Stock: InStock